Description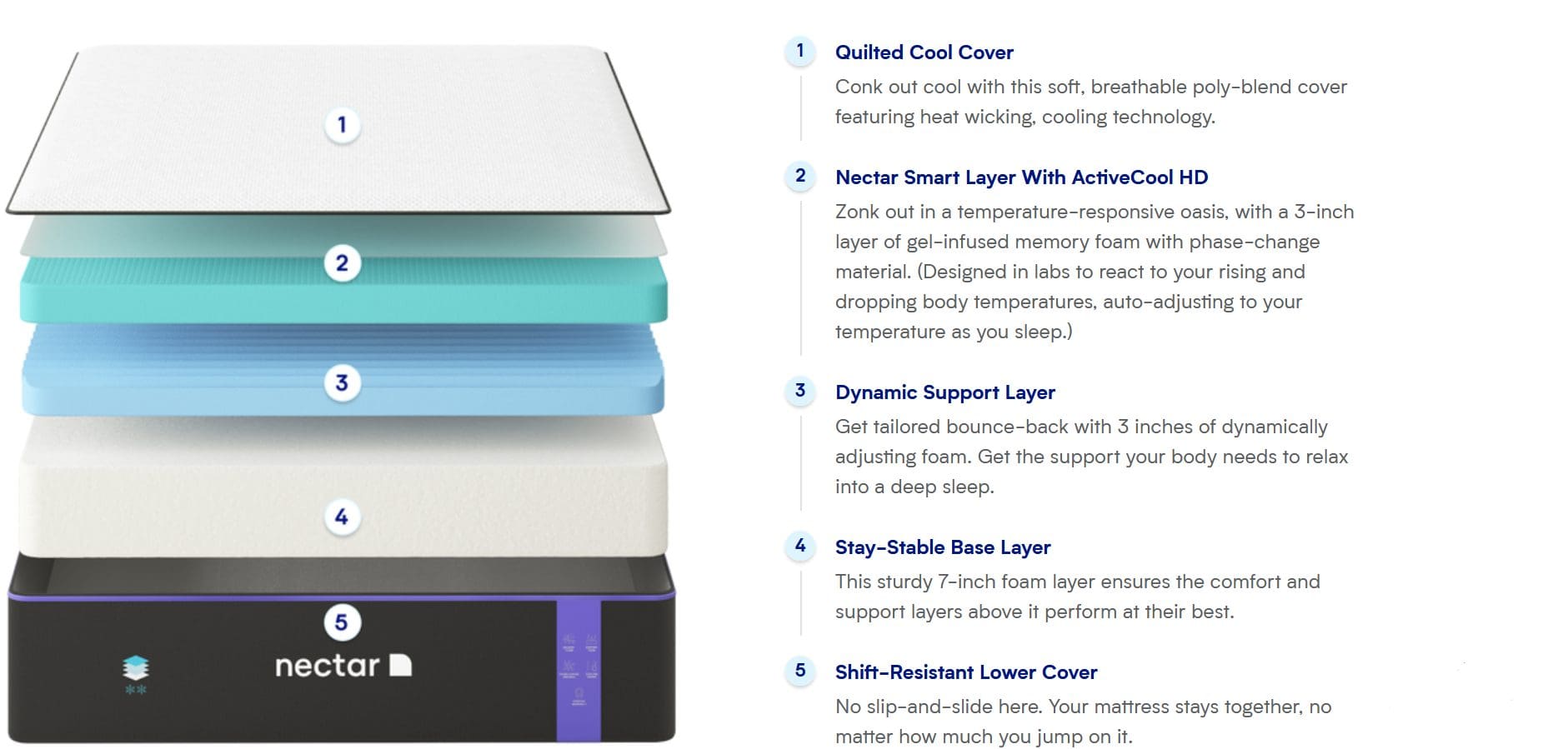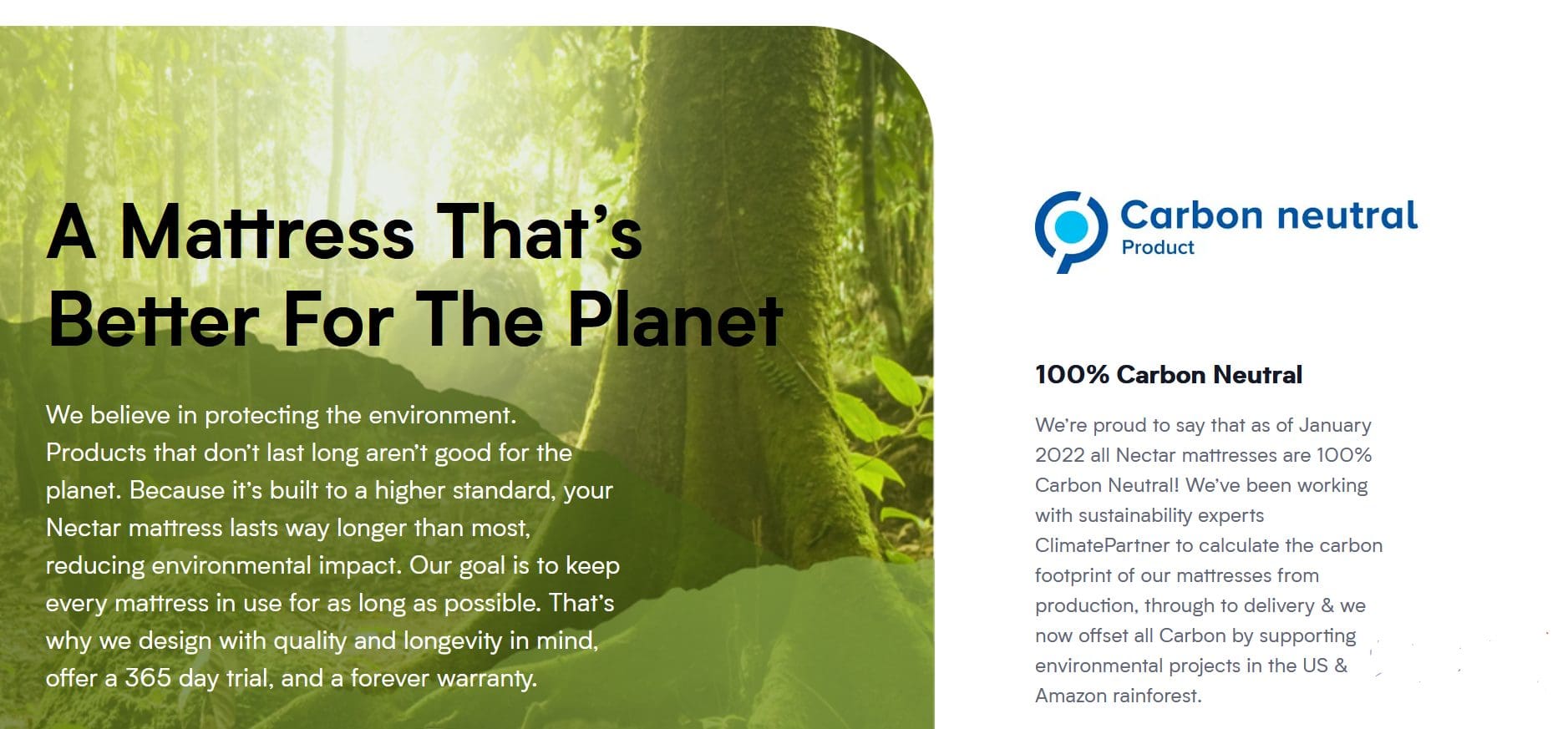 Nectar Premier Memory Foam Mattress
Cooling Tech

Adjustable Base Friendly

Breathable

Motion Separation

Support

Pressure Relief
Comfort and Pressure Relief
It's lights out on painful wake-ups. This medium mattress invites sleepers in any position to enjoy deep, restful, pain-free rest and to wake up every morning refreshed and ready to tackle what life throws their way. Why? They got the best sleep of their lives.
Cooling
Chill out on your way to dreamland. The combination of ActiveCool™ phase change material and a cool-to-the-touch stretchy cover gives dual-cooling properties to your mattress that help you maintain a comfortable temperature all night long.
Support
You're about to discover the ultimate relaxation that comes from true spinal alignment while you sleep. An extra inch of Stay-Stable support foam over earlier models provides a deep-down, firm foundation below the other foam layers for added durability that allows them to perform at their best for longer.
Doze off even more dreamily with denser foam in Nectar Premier's comfort layer. That means you can really find your sweet spot without waking your partner, while drifting off as snug-as-a-bug in a body hug. While Nectar uses cooling materials in the cover, Nectar Premier builds on this by using ActiveCool memory foam, which dynamically adjusts to individual body heat. So if you sleep hot, it wicks your heat and stores it. If you sleep cool, it releases stored heat to help warm you. And with the Premier, you get the cooling cover, too. So you, or you both, or you all sleep even-steven and wake up like hibernation's over.
Comfort Type:Medium
Mattress Height:13"
Features:
Nectar Premier uses ActiveCool memory foam, which dynamically adjusts to individual body heat.
With denser foam in the Premier's comfort layer you achieve more cradling and countouring, and less motion transfer.
Stay-Stable Base layer ensures the comfort and support layers above it perform at their best.
Mattress Layer Breakdown:Quilting Layers:
Comfort Layers:
3″ Nectar Smart Layer With ActiveCool HD
Support System:
3″ Dynamic Support Layer
7″ Stay-Stable Base layer
Shift-Resistant Lower Cover