Description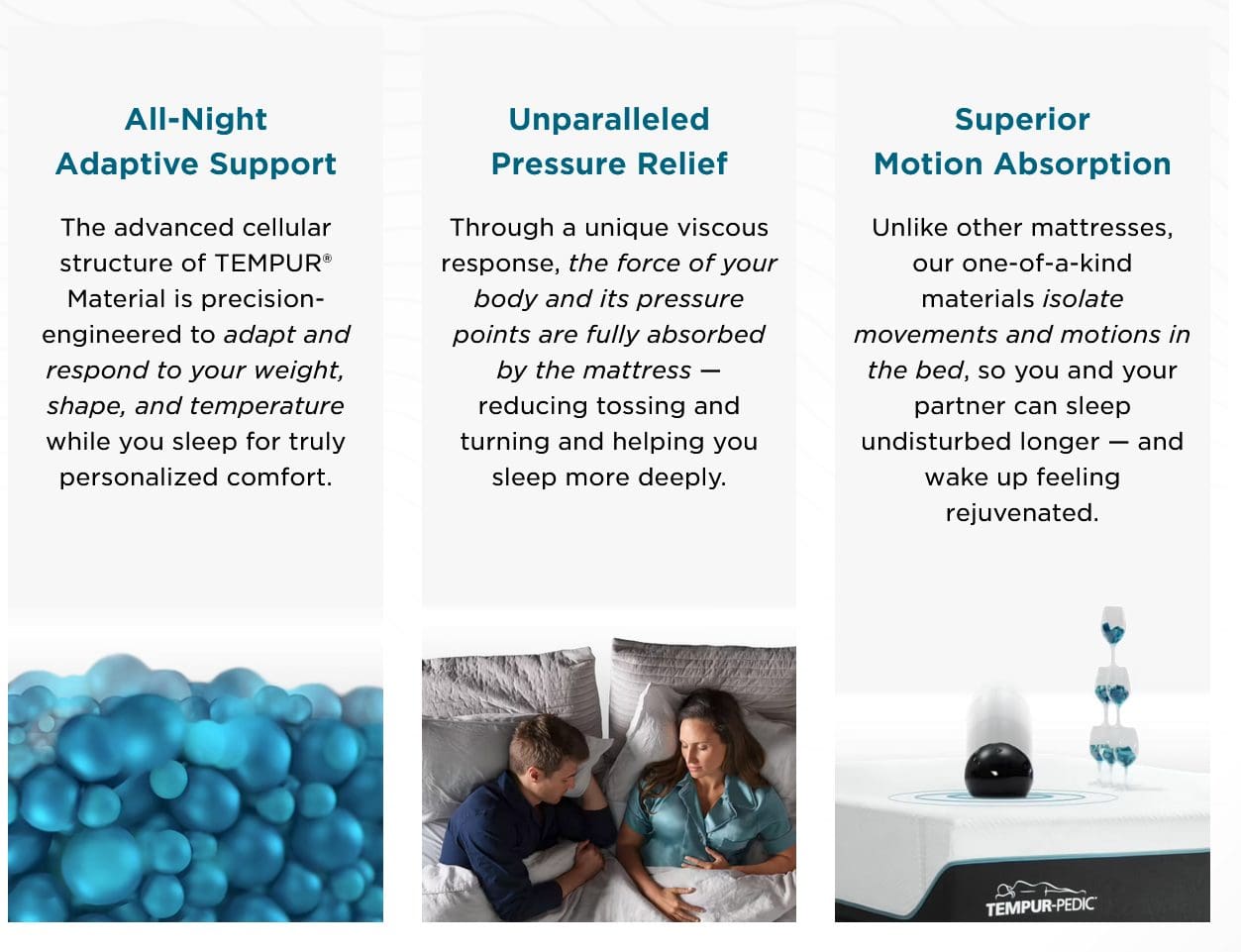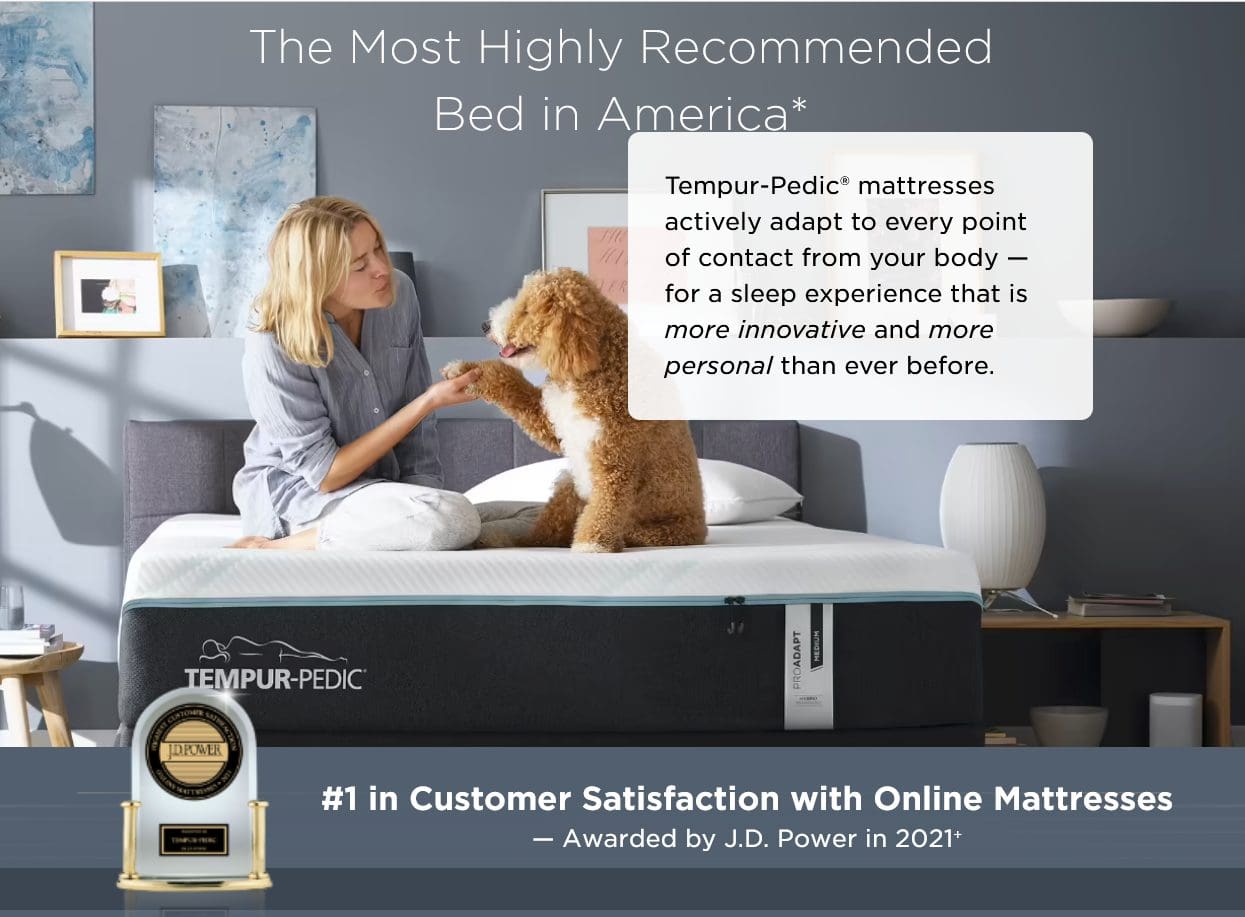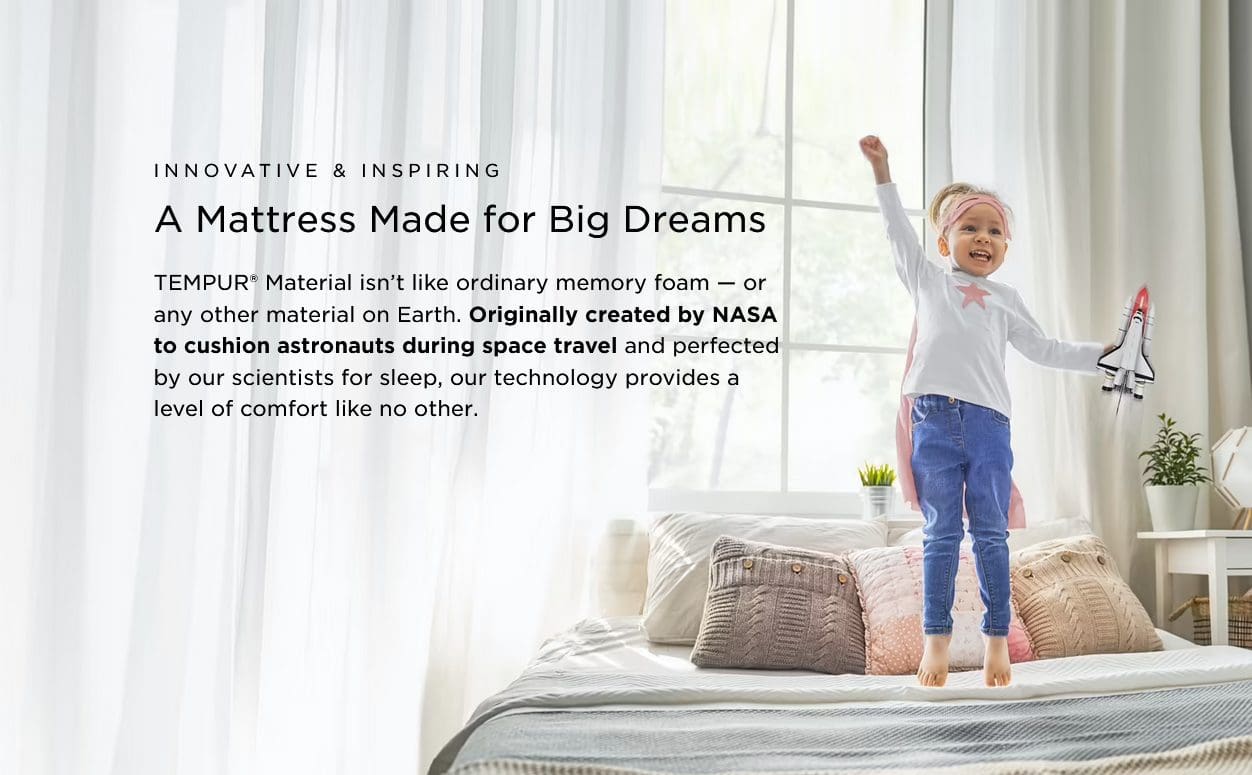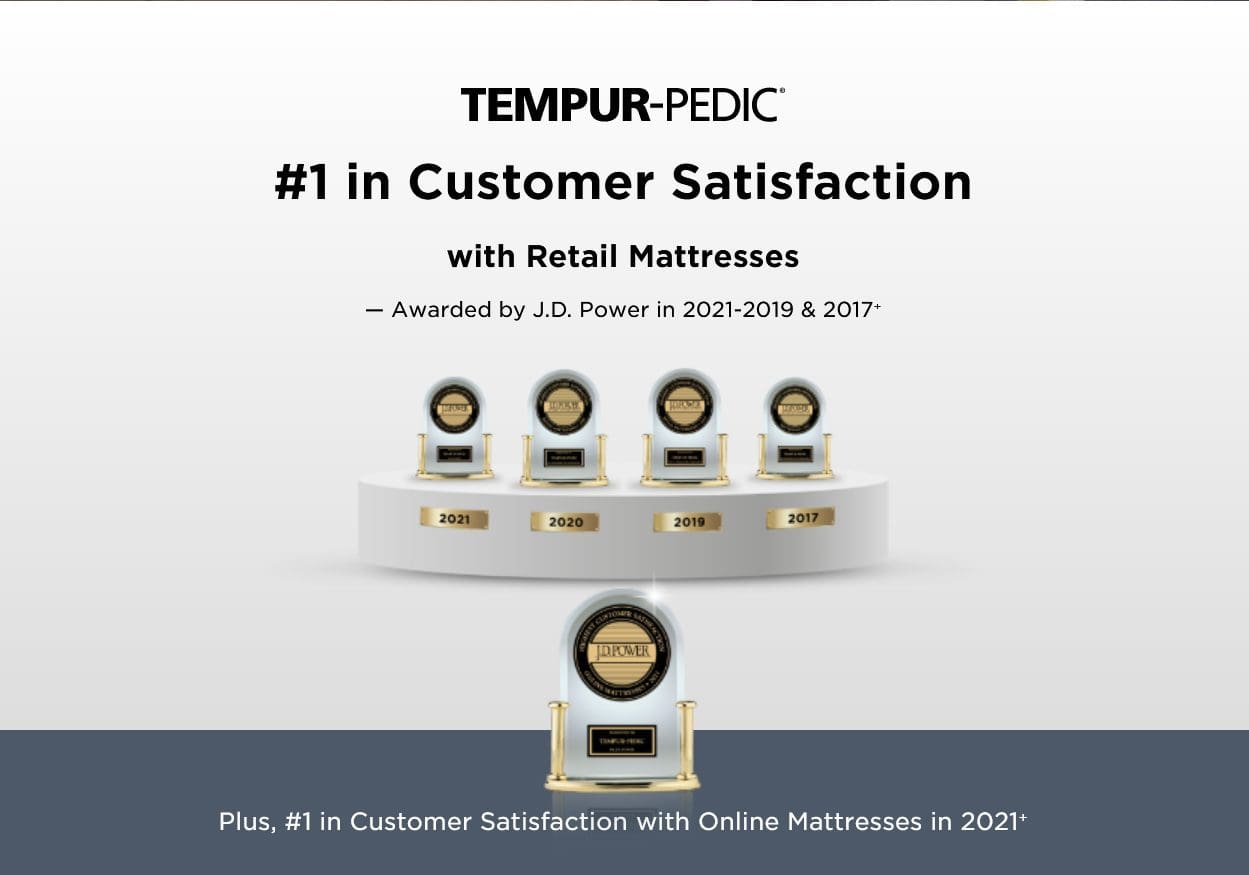 Cooling Tech

Pressure Relief

Support

Hypoallergenic

Adjustable Base Friendly

Motion Separation
Comfort and Pressure Relief
It's impossible not to feel comfortable on this ultra-conforming mattress. However, the firm feel makes it particularly suitable for back and stomach sleepers who desire a more solid surface. The ultra-high-density TEMPUR-APR+ material, unique to this collection, provides ultimate pressure relief for your curves.
Cooling
Savor soft, cool-to-the-touch comfort from the two cooling covers, crafted to channel heat away from your body and the mattress, combined with Tempur-Pedic's "under cover" cooling agent – a super-stretch performance panel.
Support
The ultra-high-density and high-density TEMPUR® materials work in combination with the firm, breathable support foam underneath to provide unparalleled levels of responsive and conforming support for your whole body.
Discover the ultimate TEMPUR® experience for total relaxation with the TEMPUR-LuxeAdapt® Firm. With a 13-inch profile, one-of-a-kind cooling technology meets groundbreaking new materials for superior motion cancellation and maximum pressure-relieving power. First, an Original TEMPUR® Comfort Layer is as comfortable and supportive as it is iconic—it precisely forms to your weight, shape and temperature, constantly adapting as you sleep for conforming support and motion cancellation.
Next, a TEMPUR-APR+™ Support Layer delivers groundbreaking pressure relief with an advanced cell structure for luxurious, ultra-conforming comfort. Finally, a SmartClimate® Dual Cover System features a zip-off, cool-to-touch outer layer combined with a super-stretch inner panel, so you feel cooler when you lie down. Fall asleep faster. Stay asleep longer. And experience total relaxation from the moment you lie down to the moment you rise with the TEMPURLuxeAdapt® Firm.
Comfort Type:Firm
Mattress Height:13"
Features:
SmartClimate® Dual Cover System Offers a Cool-To-Touch Feel and Cooler Sleep Surface
Original TEMPUR® Comfort Layer Provides Adaptive Comfort, Conforming to Your Body's Unique Needs
TEMPUR-APR+™ Support Layer Offers Pressure Point Relief
Mattress Layer Breakdown:Quilting Layers:
SmartClimate® Dual Cover System
Comfort Layers:
Original TEMPUR® Comfort Layer
Support System:
TEMPUR-APR+™ Support Layer